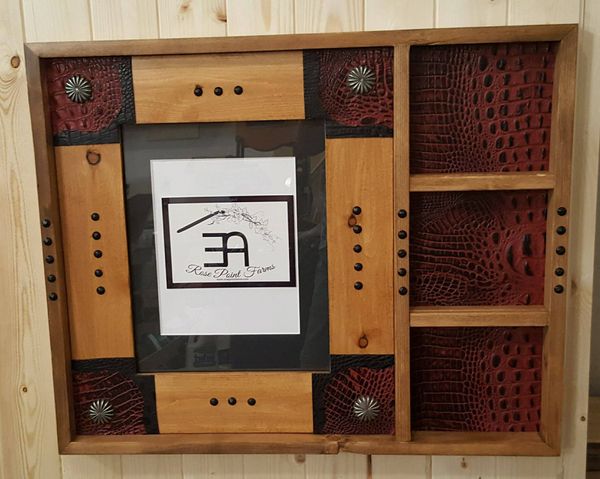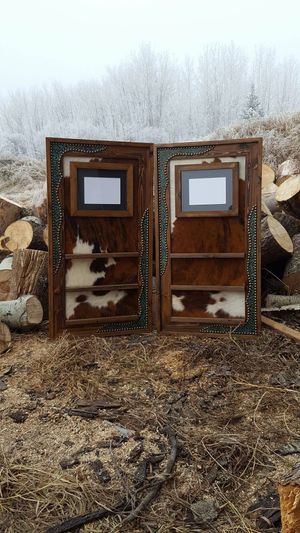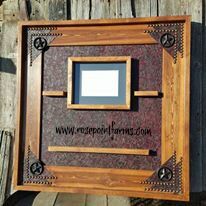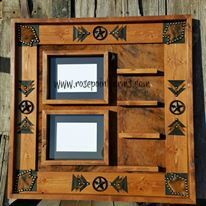 Each frame, mirror or piece of home décor is hand made, one at a time by Ed.  His motto is perfection, so each piece is glued and pocket screwed for durability, and guaranteed square and true.  Nothing leaves the woodshop unless it is perfect.  After Ed is done, Angela steps in and hand stains and varnishes the piece, finishing it with her unique designs and perspectives.  Hand cutting all the leather, and hand nailing tacks and strips, every piece is truly a one of a kind piece of art.  Like Ed, Angela is all about perfection.
Each frame can be a mirror and vice versa. 
Each frame is dual sized, so an 8x10 will frame a 5x7 with the matte. An 11x14 will also frame an 8x10 and a 16x20 will also frame an 11x14. 
Each frame can be recreated in any of our stunning leathers, with personalized touches to suite your likes. 
Each size can be recreated in any size.
CUSTOM ORDERS WELCOME